Personal Lines Support (Johnson Brady)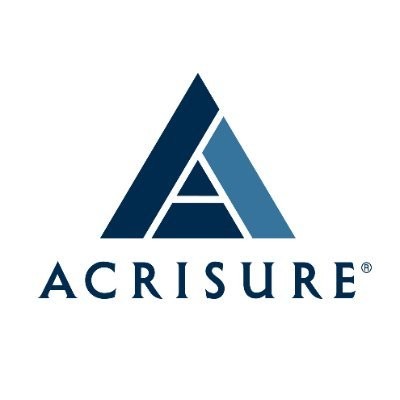 Acrisure
Customer Service
tequesta, fl, usa
Posted on Friday, September 22, 2023
Job Title: Personal Lines Support
Agency/Platform: Johnson Brady, LLC
Location: Tequesta, FL (Remote)
Job Summary:
This is a sales and service position. The primary function of this position is to provide quality service to clients and cross sell within the existing book of business. The challenge is to give the most prompt, accurate, and courteous services customers have ever received, anywhere.
The attitude will make or break this agency goal. The position will require talking with people all day long and graciously assisting them with their insurance problems, regardless! Remain courteous, keep a professional manner, learn the positions responsibilities, and seek help whenever necessary!
DUTIES/ACTIVITIES:
Quote and sell personal lines policies to new and existing clients.

Meet with clients to discuss and handle their insurance needs.

Handle telephone requests and correspondence in reference to assigned clients.

Obtain expiration date of policies that we currently do no have for your existing clients (cross sell).

Attempt to write all Personal Lines of insurance for each insured.

Review/ renew coverage for existing Personal Lines accounts.

Solicit additional and upgraded coverages for the accounts.

Maintain all client activity on agency automation system, documenting conversations in activities, sending confirmations to the insured's and adhearing to all other automation procedures that are/become established.

Set up and prepare new account files per agency procedure. (ONLY applications will remain in our files. Applications will also be sent to Stuart to be scanned and all other paperwork will be bar-coded and scanned.

Rate and process endorsements, cancellation, additional or return premiums when required.

Review all policies and endorsements for accuracy.

Prepare ID cars, Evidence of Property, binders and or obtain underwriter approval as needed.

Maintain your own suspense on the system in a timely manner.

Know the underwriting and rating procedures for all types of Personal Lines policies for all carriers the Agency is licensed with.

Invoice all Agency bill policies and collect premium prior to renewing.

Keep producers fully informed of important activities on your accounts.

Assist other agency departments in securing and/or providing information for which we have a mutual client.

Receive, enter into our system, report to carrier and follow-up on ALL claims that occur for any accounts assigned to you.

Assume other job responsibilities as assigned.

Follow the guidelines outlined in the employee manual.

Maintain required licenses and Continuing Education.

Immediately report all malfunctions of the The Agency Management system to Christy Golden .

Advise supervisor when help is needed before work backlogs.

Refer Health leads to Jeanna Shanahan

Refer Life leads to Martha Dalton.

Cross-sell Auto Owners Life Insurance.

Accountable for all policy coverage and invoicing for all new and current clients assigned to the Personal Lines Dept.
Requirements:
FL licensed agent (preferred)

Insurance processing experience (preferred)
Acrisure is committed to employing a diverse workforce. All applicants will be considered for employment without attention to race, color, religion, age, sex, sexual orientation, gender identity, national origin, veteran, or disability status. California residents can learn more about our privacy practices for applicants by visiting the Acrisure California Applicant Privacy Policy available at www.Acrisure.com/privacy/caapplicant.

Acrisure is equally committed to supporting social issues. In 2021, the Company co-founded Evolution Advisors, a joint venture focused on providing greater access and more effectively distributing insurance products and financial services to minority-owned enterprises. In its home of Grand Rapids, Acrisure provided $15 million to create the Acrisure Center for Innovation in Children's Health at Helen DeVos Children's Hospital.

To Executive Search Firms & Staffing Agencies: Acrisure does not accept unsolicited resumes from any agencies that have not signed a mutual service agreement. All unsolicited resumes will be considered Acrisure's property, and Acrisure will not be obligated to pay a referral fee. This includes resumes submitted directly to Hiring Managers without contacting Acrisure's Human Resources Talent Department.