Recruiter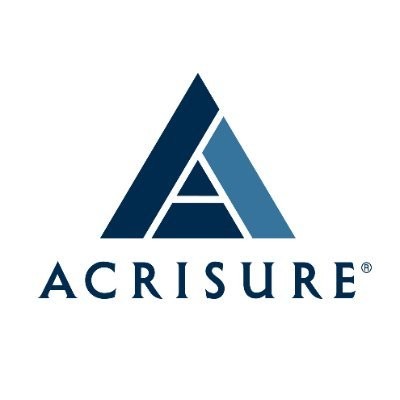 Acrisure
People & HR
Grand Rapids, MI, USA · Grand Rapids, MI, USA · Jacksonville, FL, USA · Jacksonville, FL, USA · Scottsdale, AZ, USA · Scottsdale, AZ, USA · Arizona, USA · Birmingham, AL, USA · Birmingham, UK · Miami Beach, FL, USA · Miami, FL, USA · Phoenix, AZ, USA · Phoenix, AZ, USA · Nashville, TN, USA · Nashville, TN, USA · Tempe, AZ, USA · Memphis, TN, USA · Memphis, TN, USA · Orlando, FL, USA · Orlando, FL, USA · Atlanta, GA, USA · Atlanta, GA, USA · Mesa, AZ, USA · Mesa, AZ, USA · Montgomery, AL, USA · Tampa, FL, USA · Tampa, FL, USA
Posted on Tuesday, September 12, 2023
About Acrisure:
Acrisure is a Fintech leader empowering businesses and consumers alike with unmatched financial solutions. The Company is headquartered in Grand Rapids, Michigan, and employs over 15,000 colleagues in 21 countries. It is distinguished by its dynamic culture, fast paced environment and determination to drive innovation at all levels of the business. Under the leadership of Co-founder, Chairman and CEO Greg Williams, Acrisure has grown from $38 million to more than $4 billion in revenue in just under ten years.
Acrisure connects clients to financial solutions through the best of humans and an AI platform. Acrisure's products include Insurance, Reinsurance, Cyber Services, Mortgage Origination and more to over 1.3 million clients around the world.

Additionally, Acrisure is committed to social issues such as children's health and DEI in financial services. Acrisure formed Evolution Advisors, a joint venture focused on providing access to financial services to minority-owned enterprises.
Job Summary:
As an Acrisure Recruiter, you will manage full life-cycle recruitment for our growing business. This will include formulating search strategy, requisition creation, candidate sourcing, pre-screening/interviewing, presenting qualified candidates, managing/extending offers, and assisting with new hire onboarding. You will work closely with Acrisure Leadership and collaborate with Acrisure Human Resources to ensure successful hiring across the region.
Responsibilities:
Provide hiring managers with professional and expert recruitment consultation in developing and recommending strategies to ensure a successful hiring outcome, specifically in the intelligence-driven financial services solutions for insurance, reinsurance, and cyber services.
Deliver a best-in-class candidate experience through timely communication and transparency.

Establish and maintain expertise in our Workday Applicant Tracking System to navigate candidates through the workflows, provide guidance to hiring managers on their role, and ensure accurate system management from requisition posting to hire.

Identify target markets for external talent and execute opportunities to build talent pipelines.

Create innovative approaches to target passive candidates.

Communicate industry trends and market intelligence to ensure Acrisure's competitive advantage.

Develop a deep understanding of the needs and demands of the assigned region and use this insight to provide best in class service.

Drive the offer process by working closely with internal partners and collaborating with HR colleagues to ensure a smooth onboarding experience.

Promote Acrisure's Employee Value Proposition and employer brand.

Communicate Acrisure's culture and values and help guide hiring decisions based on past performance.
Requirements:
Bachelor's degree and 5 years of comprehensive recruiting experience preferred.

2+ years of intelligence-driven financial services solutions for insurance, reinsurance, and cyber services Industry experience is required.

Strong market research capabilities.

Specialized knowledge of recruiting practices, principles, applications, and methods.

Demonstrated proactive sourcing models/strategies and experience engaging with passive candidates and networks, specifically in the intelligence-driven financial services solutions for insurance, reinsurance, and cyber services space.

Track record of innovative sourcing and building talent pipelines/communities.

Ability to influence decisions through relationships by utilizing strong communication, interpersonal, and negotiation skills.

Expertise in candidate and recruitment process management.

Experience working with applicant tracking systems, Workday preferred.

Demonstrated expertise of recruiting principles and best practices.

Knowledge of and experience with US (federal/state/local) employment laws and regulations.

Desire and ability to create a positive environment for candidates and hiring managers of Acrisure.
Acrisure is committed to employing a diverse workforce. All applicants will be considered for employment without attention to race, color, religion, age, sex, sexual orientation, gender identity, national origin, veteran, or disability status. California residents can learn more about our privacy practices for applicants by visiting the Acrisure California Applicant Privacy Policy available at www.Acrisure.com/privacy/caapplicant.

Acrisure is equally committed to supporting social issues. In 2021, the Company co-founded Evolution Advisors, a joint venture focused on providing greater access and more effectively distributing insurance products and financial services to minority-owned enterprises. In its home of Grand Rapids, Acrisure provided $15 million to create the Acrisure Center for Innovation in Children's Health at Helen DeVos Children's Hospital.

To Executive Search Firms & Staffing Agencies: Acrisure does not accept unsolicited resumes from any agencies that have not signed a mutual service agreement. All unsolicited resumes will be considered Acrisure's property, and Acrisure will not be obligated to pay a referral fee. This includes resumes submitted directly to Hiring Managers without contacting Acrisure's Human Resources Talent Department.