Senior Account Manager- Commercial Lines (West Platform)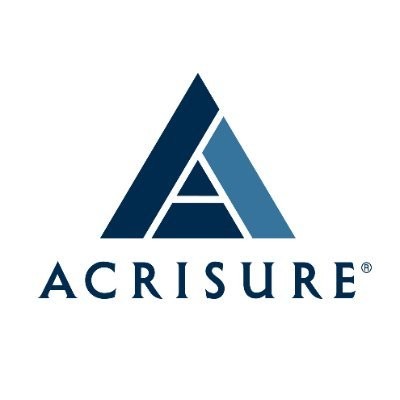 Acrisure
Sales & Business Development
Campbell, CA, USA · Modesto, CA, USA · Modesto, CA, USA · San Jose, CA, USA · San Jose, CA, USA · Fresno, CA, USA · Fresno, CA, USA · San Bernardino, CA, USA · San Bernardino, CA, USA · San Francisco, CA, USA · San Francisco, CA, USA · San Diego, CA, USA · San Diego, CA, USA · Irvine, CA, USA · Irvine, CA, USA · Anaheim, CA, USA · Anaheim, CA, USA · Los Angeles, CA, USA · Los Angeles, CA, USA · Ontario, CA, USA · Ontario, Canada · Sacramento, CA, USA
Posted on Wednesday, September 6, 2023
Job Description
Job Title: Senior Account Manager- Commercial Lines
Department/Agency: Acrisure West Platform
Location: Campbell, CA
Target Compensation: $85-$90k
Job Summary:
Manage middle-market Commercial Lines insurance accounts as the day-to-day client contact. Activities include new and renewal marketing, fielding underwriting and client questions, assisting team with overall development of our clients Insurance and Risk Management Program. Will assist Sales Executives on new business and renewal business and work closely with Account Coordinators to provide seamless service to our clients.
RESPONSIBILITIES AND DUTIES:
Prepare applications, surveys, and other submission documents for Producer to review and update on renewal business 120 days in advance or send to client direct for sign off via Indio.
Work in Conjunction with Sales Executive on marketing strategy for new business and renewal accounts. Submit application, answer underwriting questions, obtain quotes, and recommend best option to Sales Executive and/or client . Prepare proposals for clients and prospects and bind coverage with carriers.

Keep clients best interest top of mind and consider their exposures/risks as their business changes- ensure their policies/coverage are changed appropriately

Maintain personal contacts with the clients during the year, assisting Producer with client relations.

Handle complex insurance coverage situations with client/underwriters and fellow team members

Ensure renewal and new business policies are issued accurately prior to being sent to the client

Check and confirm all policy coverage and/or rating for accuracy and relevance on all new and renewal business and endorsements.

Work with Account Coordinators on cancellations, audits, change endorsements and complex COI's

Take and process claims in the absence of Claims personnel.

Contact clients for collection of premiums, as necessary.

Identify and develop cross-selling opportunities

Maintain good records and follow processes within EPIC (Agency Management System)

Continually strive for personal and professional development
Qualifications:
Ability to analyze complex insurance situations, needs and options and communicate these options both verbally and in writing in a clear, concise manner

Must be able to work independently with limited supervision

Must be able to prioritize and effectively manage multiple tasks at once

Intermediate computer skills with demonstrated knowledge of Microsoft Word, Excel, and PowerPoint

Strong verbal and written communication and negotiation skills

Ability to demonstrate attention to detail with high degree of accuracy

Ability to demonstrate a "client first" attitude

Ability to work on a team effectively
Communication Skills
Active Listening (giving full attention to what other people are saying, taking time to understand the points being made, and asking appropriate questions)

Professional correspondence (clear, concise, and without errors) with internal and external to obtain or provide information

Speaking (conveying information clearly and effectively) and Group Presentation

Appropriate Communication – the ability to make wise decisions related to what, who, and how to communicate when dealing with confidential or sensitive situations

Writing (considering the style of the recipient when drafting letters, emails, PowerPoint presentations, etc.; using proper spelling, grammar and punctuation is important)

Critical Thinking (using logic and reasoning to identify the strengths and weaknesses of alternative solutions, conclusions, or approaches to problems)

Time Management (managing one's own time and respecting the time of others)

Prompt response to all email and voice mail correspondence

Document EPIC using clear, concise wording/notes, such that if another person was to go into an activity, they would easily know what had happened and what needs to happen next, thus providing seamless concierge service to our internal and external clients.
Work Environment:
Inside/remote office position

Majority of time spent sitting

High level of contact with others via email, phone, Teams/Zoom (online, camera facing, business work attire required)

Occasional meetings with clients, carrier visits/events & team members
Work Style & Values
Honest & ethical behavior are important

Persistence in the face of obstacles

Cooperation (job requires being pleasant with others on the job and displaying a good, cooperative attitude)

Self-control (must be able to maintain composure, keep emotions in check, control anger, avoid aggressive behavior, even in difficult situations)

Dependability (reliable & responsible in keeping commitments, even after the mood the commitment was made in may have passed)

Initiative (willing to take on responsibilities and challenges)

Stress Tolerance (accepting criticism and dealing calmly and effectively in high-stress situations)

Achievement/Effort (establish and maintain personal career objectives and exert effort toward mastering tasks)

Independence (while we have division procedures, daily work is guided by oneself with little supervision; we are responsible for our results)
Experience:
Minimum of 5 years related experience in the insurance industry

Knowledge of EPIC highly preferred

Experience in managing large property insurance portfolios is preferred

High school diploma, college degree preferred
License:
• California Property & Casualty License
Pay Details:
Annual Salary: $85,000 - $90,000
Acrisure is committed to employing a diverse workforce. All applicants will be considered for employment without attention to race, color, religion, age, sex, sexual orientation, gender identity, national origin, veteran, or disability status. California residents can learn more about our privacy practices for applicants by visiting the Acrisure California Applicant Privacy Policy available at www.Acrisure.com/privacy/caapplicant.

Acrisure is equally committed to supporting social issues. In 2021, the Company co-founded Evolution Advisors, a joint venture focused on providing greater access and more effectively distributing insurance products and financial services to minority-owned enterprises. In its home of Grand Rapids, Acrisure provided $15 million to create the Acrisure Center for Innovation in Children's Health at Helen DeVos Children's Hospital.

To Executive Search Firms & Staffing Agencies: Acrisure does not accept unsolicited resumes from any agencies that have not signed a mutual service agreement. All unsolicited resumes will be considered Acrisure's property, and Acrisure will not be obligated to pay a referral fee. This includes resumes submitted directly to Hiring Managers without contacting Acrisure's Human Resources Talent Department.