Commercial P&C Underwriter (Bilbrey)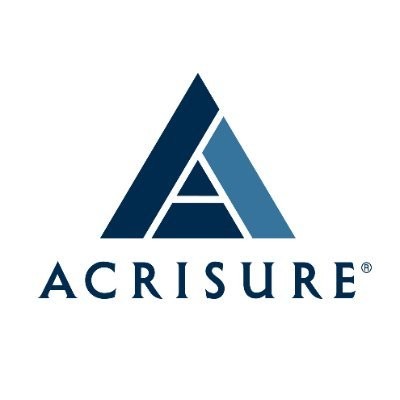 Acrisure
Marketing & Communications
Clive, IA, USA · Clive, IA, USA · Washington, DC, USA
Posted on Friday, September 1, 2023
Job Title: Commercial P&C Underwriter
Department/Agency: Bilbrey Insurance Services
Location: Clive, IA

Essential Duties and Responsibilities:
An Underwriter's secondary duties may vary from day to day, but the following are the primary and essential functions the Underwriter is always responsible for performing, either with or without reasonable accommodation:
Evaluate coverage applications, and exercise judgment and discretion to decide whether to commit BISI and/or ICAP to provide coverage, under what terms, and to determine coverage amounts and premiums.
Determine degrees of risks by research and analysis of accounts, finances, loss history, policy forms and endorsements, statements of values, various underwriting guidelines, and other relevant considerations, including engineering, inspection, location, risk, credit, and other reports.
Act as advisors and consultants to agents and clients, providing individualized advice, strategies, and recommendations related to property and casualty coverage.
Prepare or oversee all contract documentation related to the underwriting process.
Review and analyze renewal submissions for public entity accounts, making determination of acceptance or rejection and pricing required.
Work autonomously, with little to no day-to-day direct supervision, to quote and negotiate coverages, contributions, exclusions to policies, and issue certificates for liability coverage up to the assigned authority without any oversight; also responsible for comparing and evaluating possible courses of action and regularly making recommendations on matters requiring commitment well beyond approved authority potential exposure.
Exercise independent judgment and discretion to continually evaluate customer needs and compare possible options to negotiate and issue binding quotes, ultimately making underwriting decisions resulting in BISI/ICAP committing to extend millions of dollars in coverage.
Serve as primary liaison between BISI and ICAPs extensive network of local insurance agents throughout the state.
Participate in various meetings, committees, and teams; make suggestions and maintain regular communications with the Underwriting Coordinator regarding potential improvements or changes to internal operations.
Employ experience and judgment to establish, plan, and/or accomplish goals related to a variety of tasks, demanding creativity, independence, and proactive approach.
Track, record and report independent underwriting analysis and recommendations to Underwriting Coordinator.
Ability to effectively explain policies, procedures, regulations, and authorize financial actions.
Engage in complex decision-making on a daily basis, making decisions which have substantial financial impact on both BISI and insureds.
Carry out other duties at direction of the Underwriting Coordinator and/or Program Manager.
Underwriter Important Qualities:
Excellent verbal and written communication skills, including ability to effectively communicate internally and externally with various constituents, while demonstrating confidence, persuasive negotiating skills, tactfulness, and active listening.
Demonstrated ability to identify complex problems, assess related information to evaluate options and implement solutions, resolve conflict and problem solve.
Exercise strong analytical skills, mathematical and statistics ability, and meticulous attention to detail.
Critical thinking and ability to identify strengths and weaknesses of alternative approaches, and strong decision-making skills, to consider relative costs, benefits, and risks of potential actions and choosing the most appropriate one.
Must be highly organized, able to work under pressure and meet deadlines, and the ability to continually identify and adjust changing priorities (and shifting attention accordingly) in a fast-paced work environment, while maintaining a positive attitude and providing exemplary customer service.
Ability to work independently and to carry out assignments to completion and expected to handle daily underwriting responsibilities without frequent contact or direction from Underwriting Coordinator.
Must be willing and able to learn and use new technologies as introduced and required.
Must act with integrity and be civic-minded.
Education and/or Work Experience Requirements:
Excellent computer proficiency (MS Office – Word, Excel and Outlook).
Intermediate understanding of agency management programs including:

ICAP Rating (Clarity)
Document Management (SmartSearch)
Workflow Management (High Orbit)
Agency Management Web Portal (BISI System)

At least 5-10+ years of commercial property/casualty underwriting experience.
Bachelor's Degree preferred from a college or university with major course work in a discipline related to the position.
Alternatively, a combination of education and experience consistent with the foregoing that exhibit the ability to perform the primary duties of the position.
Physical Requirements:
In addition to the Underwriter's primary responsibilities, he or she must also be able to perform the following physical requirements, either with or without reasonable accommodation, which also constitute essential functions of the position.
Frequent use of word processing and other computer programs, and other stationary work at an office workstation for extended periods of time
Must be able to effectively communicate with co-workers, customers, vendors, and others in person and over the phone Work Schedule: In addition to the work functions listed above, essential functions of this position also include the availability/ability to work varied days of the week and hours of the day from time to time, and occasional overtime hours (depending on operational needs).
Regular attendance is generally required.
A typical workday generally begins by at least 8 am and ends at 5 pm. However, the required work hours may vary from time to time depending on BISI's operational, staffing, and business needs.
Additional Information: While this job description attempts to identify a number of essential functions required of the position and offers various examples of the kinds of physical demands required, it does not list all the duties of the job and other duties may be required or assigned. Additionally, this job description is in no way a contract of employment and it does not affect the at-will nature of any employment relationship.
Acrisure is committed to employing a diverse workforce. All applicants will be considered for employment without attention to race, color, religion, age, sex, sexual orientation, gender identity, national origin, veteran, or disability status. California residents can learn more about our privacy practices for applicants by visiting the Acrisure California Applicant Privacy Policy available at www.Acrisure.com/privacy/caapplicant.

Acrisure is equally committed to supporting social issues. In 2021, the Company co-founded Evolution Advisors, a joint venture focused on providing greater access and more effectively distributing insurance products and financial services to minority-owned enterprises. In its home of Grand Rapids, Acrisure provided $15 million to create the Acrisure Center for Innovation in Children's Health at Helen DeVos Children's Hospital.

To Executive Search Firms & Staffing Agencies: Acrisure does not accept unsolicited resumes from any agencies that have not signed a mutual service agreement. All unsolicited resumes will be considered Acrisure's property, and Acrisure will not be obligated to pay a referral fee. This includes resumes submitted directly to Hiring Managers without contacting Acrisure's Human Resources Talent Department.