On-Line Experience Specialist (Great Lakes Platform / Advanced Benefit Solutions)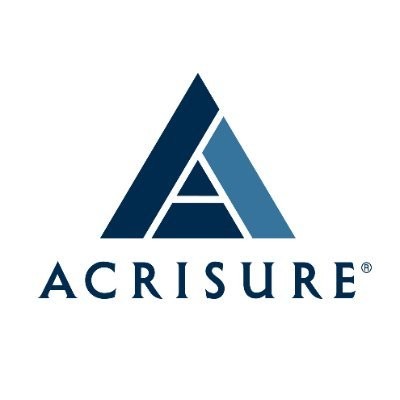 Acrisure
Cadillac, MI, USA
Posted on Thursday, August 31, 2023
Job Title: On-Line Experience Specialist
Department/Agency: Great Lakes Platform (Advanced Benefit Solutions)
Location: Cadillac, MI
Job Summary:
Provide a seamless benefit enrollment experience by managing the Online Benefit Enrollment system, for assigned clients, through system implementation and ongoing maintenance of client benefit data.
Responsibilities:
Set up online benefit enrollment system for new clients, by programming general client information, various insurance benefit details, enrollment eligibility criteria, carrier premiums, employee premium cost shares, and plan documents into system templates

Lead system implementation call with clients to ensure their benefits enrollment needs are met

Work with internal staff and benefit carriers to gather necessary benefit information for programming

Test and troubleshoot programming to ensure the enrollment process works correctly for every scenario

Import and audit employee demographic data and benefit enrollment data

Train client Human Resources staff on Admin functions of online enrollment system in person or via WebEx

Support our internal staff and group HR, at onsite employee meetings, for annual open enrollment as well as ongoing support via phone/email throughout the year

Stay up to date on new software releases and changed or added functionalities of enrollment system

Proactively seek potential uses of the enrollment system to enhance or develop additional services to clients and create greater efficiency in agency processes

Process annual ACA Reporting (1094 and 1095), including electronic filing with the IRS on behalf of clients

Develop and maintain a positive relationship and rapport with each client

Develop and maintain a positive relationship and rapport with benefit enrollment system support staff, requesting enhancements to the system as needed

Attend regularly schedule training and conferences when content is deemed advantageous
Qualifications:
Participate and contribute to department meetings

High school diploma or equivalent

Excellent technology and computer system skills

Strong organizational skills; high attention to detail

Excellent verbal and written communication skills

Excellent critical thinking skills; ability to troubleshoot

Proficient at time management; responsive and self-motivated

Basic working knowledge required/Intermediate knowledge preferred of Microsoft: Word, Outlook, PowerPoint, Excel, and OneNote

Customer service oriented

Team player and task-oriented

Positive Attitude
Acrisure is committed to employing a diverse workforce. All applicants will be considered for employment without attention to race, color, religion, age, sex, sexual orientation, gender identity, national origin, veteran, or disability status. California residents can learn more about our privacy practices for applicants by visiting the Acrisure California Applicant Privacy Policy available at www.Acrisure.com/privacy/caapplicant.

Acrisure is equally committed to supporting social issues. In 2021, the Company co-founded Evolution Advisors, a joint venture focused on providing greater access and more effectively distributing insurance products and financial services to minority-owned enterprises. In its home of Grand Rapids, Acrisure provided $15 million to create the Acrisure Center for Innovation in Children's Health at Helen DeVos Children's Hospital.

To Executive Search Firms & Staffing Agencies: Acrisure does not accept unsolicited resumes from any agencies that have not signed a mutual service agreement. All unsolicited resumes will be considered Acrisure's property, and Acrisure will not be obligated to pay a referral fee. This includes resumes submitted directly to Hiring Managers without contacting Acrisure's Human Resources Talent Department.