Account Executive (Great Lakes Platform/Advanced Benefit Solutions)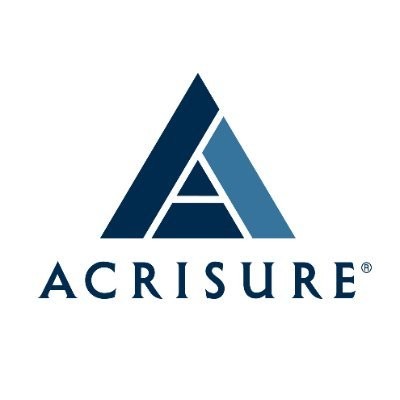 Acrisure
Sales & Business Development
Cadillac, MI, USA
Posted on Wednesday, August 30, 2023
Job Title: Account Executive
Department/Agency: Great Lakes Platform (Advanced Benefit Solutions)
Location: Cadillac, MI
Job Summary:
Ensure exceptional service to assigned clients and prospective clients; market all employee benefit lines with numerous carriers, and to coordinate the workflow for the Producer with clients and carriers. The Account Executive position is the highest point of accountability for internal agency service to clients.
Responsibilities:
Assist the Producer in gathering the necessary information regarding new/existing accounts and submits this information to the various carriers to obtain proposals.

Review the proposals received from the various carriers and make recommendations to the Producer, and communicating and finalizing plan designs these for Account Manager and Account Coordinator to assemble in a formal proposal presentation.

Work with Underwriting, providing instructions for quoting and proposal requests.

Conduct client presentations in the absence of the Producer.

Continually evaluate client needs and opportunities for upselling additional agency services/products.

Provide training to clients on agency tools.

Effect changes in coverage as requested and needed by customer, communicate clear instructions to Account Manager/Account Coordinator team for implementation.

Direct smooth transition from one carrier to another carrier.

Perform periodic service calls on all accounts.

Maintain awareness of new developments or changes with the various carriers and new Federal/State laws that may affect how our clients must administer their benefit programs, and communicate this information to clients and team members.

Develop and maintain a positive relationship and rapport with each insurance carrier to satisfy our clients' needs and facilitate the processing of business.

Handle or refer all requests by our clients.

Act as a back up to the Producer with clients and carriers.

Facilitate client employee meetings to provide education on their benefits program

Coordinate and oversee other service team members assigned to their clients to ensure 44North quality standards are being met.

Attend and complete any training sessions or assignments as required.

Perform other tasks on projects as needed/assigned.

Attend and participate in monthly department meetings.
This description is not meant to be all-inclusive and may be modified from time to time at the discretion of management.
Job Qualifications:
College degree or 5 years of experience in Employee Benefit Insurance

Michigan Health and Life License and RHU

Department leader with proactive approach

Product Knowledge

Strong organizational skills, high attention to detail, responsive and self-motivated

Must have drive, empathy, energy and integrity with the ability to influence and motivate others. Should have demonstrated effective presentation skills through both verbal and written communications.

Team player and task-orientation

Good communication skills and courteous telephone skills

Positive Attitude
Acrisure is committed to employing a diverse workforce. All applicants will be considered for employment without attention to race, color, religion, age, sex, sexual orientation, gender identity, national origin, veteran, or disability status. California residents can learn more about our privacy practices for applicants by visiting the Acrisure California Applicant Privacy Policy available at www.Acrisure.com/privacy/caapplicant.

Acrisure is equally committed to supporting social issues. In 2021, the Company co-founded Evolution Advisors, a joint venture focused on providing greater access and more effectively distributing insurance products and financial services to minority-owned enterprises. In its home of Grand Rapids, Acrisure provided $15 million to create the Acrisure Center for Innovation in Children's Health at Helen DeVos Children's Hospital.

To Executive Search Firms & Staffing Agencies: Acrisure does not accept unsolicited resumes from any agencies that have not signed a mutual service agreement. All unsolicited resumes will be considered Acrisure's property, and Acrisure will not be obligated to pay a referral fee. This includes resumes submitted directly to Hiring Managers without contacting Acrisure's Human Resources Talent Department.