Risk Management Advisor (Hickok & Boardman)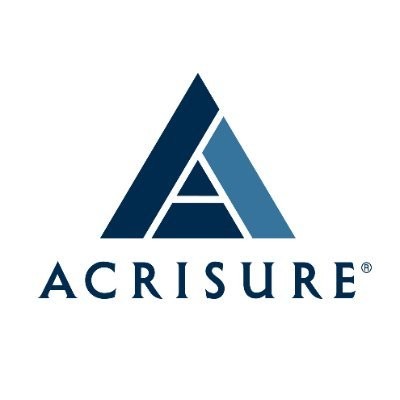 Acrisure
Burlington, VT, USA
Posted on Friday, August 4, 2023
Job Title: Risk Management Advisor
Department/Agency: Hickok & Boardman Insurance Group
Location: Burlington, VT
About Us:
Hickok & Boardman Insurance Group is an industry leader in Vermont and upstate New York. We have been named one of Vermont's Best Places to Work for the last five years. Hickok & Boardman Insurance Group is an established agency. We are 200 years old! We're dedicated to providing the best service to our clients, our carriers, our employees, and our communities. Our employees describe us as "supportive of employees both personally and professionally".
Hickok & Boardman Insurance Group offers excellent compensation and a progressive benefit package that includes, but is not limited to medical, dental and vision coverages, tuition reimbursement and tuition forgiveness, generous amounts of paid time off and hybrid work opportunities.
Job Summary:
The Risk Management Advisor will plan and coordinate risk management and insurance programs of client organizations to control workers compensation risks and losses, assist in revenue generation and enable client retention by performing the following duties:
ESSENTIAL RESPONSIBILITIES
Claims:
Collect claim history data from clients and provide individualized consultation on managing their employees' workers' comp claims.

Regularly strategize with company adjusters and attorneys and negotiate as necessary for resolution of clients' claims. Act as an advocate for agency clients.

Review claim data and meet with client's workers compensation risk managers recurrently to ensure they are following an appropriate plan to control losses.

When necessary, aid client with large claim management to get claim on an appropriate path to closure and control.

Work collaboratively and in a consultative manner with client to develop and implement return to work program for employees.

Evaluate each client situation and recommend claims and self-insurance administrators, and allocation of program costs.
Risk Management:
Review loss trends and compliance related issues for large commercial clients and develop annual risk management plans (Focus Planning).

Analyze and classify client's risks as to frequency and potential severity, advise client of financial impact of risk on company and make recommendations on tactics to mitigate such risk.

Recommend utilization of specific, appropriate techniques and implementation of programs and policies to minimize loss, such as loss prevention and reduction, proactive claim management, and transfer of risk.

Meet with individual clients to assess current practices around workers' comp and safety and direct client to utilize known resources in the agency or in the community to help control and prevent claims. Provide guidance on how to develop job banks and return to work programs.

Review all open client claims and discuss with agency management any concerns related to contingency payouts and make suggestions on how best to handle these to get them to closure.

Work with Client Advisors during policy renewals to provide insight into claims and advise on budget planning and risk minimization programs.

Communicate WC Risk Management program to the agency at large.

Coordinate and monitor loss prevention programs through agency management system.

Work collaboratively with agency loss control company, Green Mountain Safety Consulting.

Collaborate with various state regulatory agencies as necessary.

Collaborate with activities of safety, engineering, and loss prevention experts both with carriers and with clients.

Complete MOD projections for clients and communicate impact of changes in MOD, including making suggestions to improve overall claims experience.
Training/Sales:
Recommend specific training designed to improve trends for client utilizing analysis of individual client claim/loss data.

Develop training material and train clients as necessary or as requested on specific topics related to workers' compensation, occupational health providers, resources for risk management, etc.

Educate new client prospects about the benefits of Hickok & Boardman Value Added Services.
Relationships:
Become familiar with and maintain a working relationship with the regional medical community.

Develop and foster relationships with local area workers' compensation providers (case managers, vocational rehabilitation counselors, defense attorneys, and occupational health clinics).

Work with all Client Advisors and teams to support attainment of operational and revenue goals.

Work as a team with other staff members to achieve production and agency goals.

Develop positive working relationships with clients and company personnel.
Miscellaneous:
Direct client to consider new vendor(s) to administer certain aspects of a client's insurance program and work with client to coordinate RFPs in such situations where it is appropriate.
Keep informed regarding industry information and marketplace changes to continuously improve knowledge and performance.

Testify at local legislative level for proposed bills that have potential to impact the health of the Workers' Compensation market.

Perform other specific duties and projects as assigned by agency management.
Education and/or Experience:
Minimum of five years related experience.

Candidates must hold active workers' compensation adjustor's license.

Risk management designation (ARM, for example), and knowledge of Vermont state workers comp law are preferred.

Working knowledge of the full suite of Microsoft Office 365 applications is preferred, as is the ability to manage automated claim management aspects of dealing with large commercial property and casualty insurance carriers.
Qualifications:
Problem Solving: Under limited supervision or direction, anticipates and solves problems for self and others at all levels of the organization.

Analyzing/Evaluation: Independently examines complex information and/or situations, evaluates potential impact, weighs options, and makes recommendations.

Decision-Making: Decisions are guided by precedent and interpretation of applicable rules and regulations. Decisions may have a significant impact on others and the organization.

Discretion/Confidentiality: Work responsibilities frequently concern confidential and/or sensitive information always requiring the use of discretion.

Teamwork: Teamwork and cooperation are essential to the successful completion of own and others' job duties.

Read/Write/Speak English: Ability to perform verbal and written communications face-to-face and in-group meetings.

Creativity: Job duties are widely diverse, and frequently require conceptualizing, planning, and implementing.

Task Handling: Job duties are widely varied, and frequently require attention to and/or coordination of concurrent jobs.

Must be able to travel up to 25% of the time, regionally.

Must have a strong sense of motivation and ability to work independently.

Sense of urgency and a drive to meet deadlines are required.
PHYSICAL DEMANDS AND WORKING CONDITIONS
The physical demands described here are representative of those that must be met by an employee to successfully perform the essential functions of this job. Reasonable accommodations may be made to enable individuals with disabilities to perform the essential functions.

Must be able to remain in a stationary position 50% of the time.

The person in this position needs to occasionally move about inside the office to access office machinery, etc.

Constantly operates a computer and other office productivity machinery, such as a calculator, copy machine, and computer printer.

The person in this position frequently communicates with staff, clients, and carriers. Must be able to exchange accurate information in these situations.

Occasionally moves office equipment weighing 25 to 50 pounds requiring reaching above/below the waist, pushing and/or pulling movements and lifting.

Occasionally required to bend/stoop or kneel to access cables or other items below desk.

The person in this position may occasionally work in dusty work conditions.
Acrisure is committed to employing a diverse workforce. All applicants will be considered for employment without attention to race, color, religion, age, sex, sexual orientation, gender identity, national origin, veteran, or disability status. California residents can learn more about our privacy practices for applicants by visiting the Acrisure California Applicant Privacy Policy available at www.Acrisure.com/privacy/caapplicant.

Acrisure is equally committed to supporting social issues. In 2021, the Company co-founded Evolution Advisors, a joint venture focused on providing greater access and more effectively distributing insurance products and financial services to minority-owned enterprises. In its home of Grand Rapids, Acrisure provided $15 million to create the Acrisure Center for Innovation in Children's Health at Helen DeVos Children's Hospital.

To Executive Search Firms & Staffing Agencies: Acrisure does not accept unsolicited resumes from any agencies that have not signed a mutual service agreement. All unsolicited resumes will be considered Acrisure's property, and Acrisure will not be obligated to pay a referral fee. This includes resumes submitted directly to Hiring Managers without contacting Acrisure's Human Resources Talent Department.