Accounting Manager/Lead: Insurance Accounting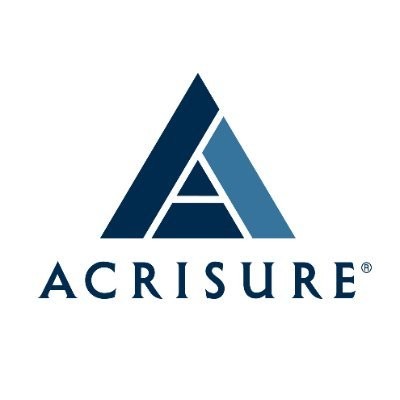 Acrisure
Accounting & Finance
Lake Havasu City, AZ, USA · Lake Havasu City, AZ, USA · Arizona, USA · East Lansing, MI, USA · Barrington, IL, USA · Barrington, NJ, USA · West Dundee, IL, USA · Eugene, OR, USA · Eugene, OR, USA · Bonifay, FL, USA · Boerne, TX, USA · Boerne, TX, USA · Grand Rapids, MI, USA · Grand Rapids, MI, USA · Clearwater, FL, USA · Clearwater, FL, USA · Harrisburg, IL, USA · Harrisburg, PA, USA · Illinois, USA · Detroit, MI, USA · Detroit, MI, USA · Michigan, USA · El Paso, TX, USA · El Paso, TX, USA · Boca Raton, FL, USA · Boca Raton, FL, USA · Lansing, MI, USA · Englewood, FL, USA · Englewood, NJ, USA · Amarillo, TX, USA · Amarillo, TX, USA · Bingham Farms, MI, USA · Texas, USA · Miami Beach, FL, USA · Miami, FL, USA · Chicago, IL, USA · Chicago, IL, USA · Glenview, IL, USA · Glenview, IL, USA · Gainesville, FL, USA · Glencoe, MD, USA · Mattawan, MI, USA · Glen Ellyn, IL, USA · Marquette, MI, USA · Cape Coral, FL, USA · Cape Coral, FL, USA · Frisco, TX, USA · Frisco, TX, USA · Mesquite, TX, USA · Caledonia, MI, USA · Caledonia, MI, USA · Fort Worth, TX, USA · Fort Worth, TX, USA · Fort Myers, FL, USA · Fort Myers, FL, USA · Fort Lauderdale, FL, USA · Fort Lauderdale, FL, USA · Bulverde, TX, USA · Brownsville, TX, USA · Brownsville, TX, USA · Bradenton, FL, USA · Bradenton, FL, USA · Aurora, IL, USA · farmington, mi, usa · Farmington, NH, USA · dundee, uk · Baker City, OR, USA · Fairfax, VA, USA · Kentwood, MI, USA · Austin, TX, USA · Austin, TX, USA · Dunnellon, FL, USA · Auburn Hills, MI, USA · Hills, IA, USA · Kalamazoo, MI, USA · Kalamazoo, MI, USA · Glendale, AZ, USA · Glendale, OH, USA · Des Plaines, IL, USA · Des Plaines, IL, USA · Irving, TX, USA · Irving, TX, USA · Delray Beach, FL, USA · Delray Beach, FL, USA · Antioch, IL, USA · Antioch, CA, USA · Ann Arbor, MI, USA · Davison, MI, USA · Gilbert, AZ, USA · Chandler, AZ, USA · Dallas, TX, USA · Dallas, TX, USA · inverness, uk · Allen, TX, USA · Alice, TX, USA · Albany, TX, USA · Albania · Corpus Christi, TX, USA · Corpus Christi, TX, USA · Adrian, MI, USA · Addison, TX, USA · Addison, IL, USA · Coral Springs, FL, USA · Coral Springs, FL, USA · Coral Gables, FL, USA · Coral Gables, FL, USA · Howell, MI, USA · Howell, NJ, USA · Arlington, TX, USA · Arlington, VA, USA · Coconut Creek, FL, USA · Coconut Creek, FL, USA · Charter Twp of Clinton, MI, USA · Charter Twp of Clinton, MI, USA · Mesa, AZ, USA · Mesa, AZ, USA
Posted on Tuesday, August 1, 2023
Job Title: Accounting Manager
Department: Onboarding and Integration Accounting, ABS
Location: Remote
Direct Reports: 1 – 8
About Acrisure
Acrisure is a fast-growing fintech leader that operates a global insurance broker. The Company has grown from $38 million to $4 billion in revenue since 2013 and deploys the best of Human and High Tech at scale to reimagine financial service product distribution. Acrisure employs over 14,000 employees across fourteen countries.
Led by Co-Founder, Chairman and CEO Greg Williams, Acrisure provides a broad array of insurance and financial related solutions, including commercial property and casualty, personal lines and employee benefits insurance, real estate services, cyber services and asset and wealth management. Acrisure's massively valuable, high margin distribution network combines the strength of trusted advisors with growth and efficiency enabled by High Tech.
Job Summary:
We are currently adding to our team with an exciting opportunity as Manager of Onboarding and Integrations. The Manager of Onboarding and Integrations role will be a strong partner to the platform accounting teams, working closely with newly acquired agency partners, IT data integration team and all functional departments within Acrisure. The onboarding and integrations team is responsible for agency management system data review and cleanup, accounting discovery review discussion and deployment of service level agreements. This team is also responsible for full agency partner accounting during transition period.
.
This role is responsible for leading and managing the Onboarding & Integrations team. Oversight of this team includes assessing the strengths and weaknesses of the team, determining capacity restraints and hiring recommendations as needed, providing guidance and training to team members and annual performance reviews. This includes ensuring all duties of the team are completed accurately and timely.
The ideal candidate must be hands-on, have excellent organizational skillset and enjoy working in a fast-paced, team-oriented environment. We are a relationship-oriented business, and strong relationship and partnering skills are vital to this role. Previous leadership experience in accounting is required. Experience in the insurance brokerage or a related industry is preferred.
Responsibilities:
Provides oversight of onboarding and integration team and team deliverables.
Provides oversight of the onboarding of newly acquired agency partners to Platforms.
Develop and manage relationships with Agency Partners.
Conduct calls with agency partners and other stakeholders.
Manages all activities of the team including data and system review, accounting configuration, accounting discovery, interim accounting and transition accounting.
Provide manager with regular updates on issues.
Provide prompt, accurate, courteous, "best in class" service to partners, leadership team and all staff.
*This description is not meant to be all-inclusive and may be modified at the discretion of management.
Requirements:
Prior leadership experience required and ability to manage multiple team projects.
Able to work independently and enjoy a high degree of interaction with team members.
Ability to motivate team members and promote team growth.
Ability to contribute to a collaborative environment by consistently demonstrating teamwork, high motivation, positive behavior, and effort to achieve goals and objectives
Self-motivated and driven
Maintain a sense of urgency and ability to work with and meet deadlines
Demonstrate effective written and verbal communication, including the ability actively listen, and problem solve with minimal assistance
Demonstrates excellent time management and prioritization skills
Attention to detail and commitment to a high level of accuracy
The ability to multitask, prioritize, work independently, and use discretion surrounding sensitive information in a time critical, fast-paced environment.
Ability to maintain a professional demeanor and positive attitude
Education/Experience:
Bachelor's degree or the recognized equivalent in education and experience required.
Insurance brokerage/related industry accounting background preferred.
Experience in system data conversions, project planning and workflow solutioning.
A working knowledge of insurance-based management systems (i.e., AMS360, Epic, Applied TAM) is highly desired.
Working knowledge of general ledger systems (Workday preferred)
Benefits & Perks:
Competitive Compensation
Industry Leading Healthcare
Savings and Investments
Charitable Giving Programs
Offering hybrid work option

Opportunities for Growth
Educational Resources
Generous time away
#LI-Remote
Acrisure is committed to employing a diverse workforce. All applicants will be considered for employment without attention to race, color, religion, age, sex, sexual orientation, gender identity, national origin, veteran, or disability status. California residents can learn more about our privacy practices for applicants by visiting the Acrisure California Applicant Privacy Policy available at www.Acrisure.com/privacy/caapplicant.

Acrisure is equally committed to supporting social issues. In 2021, the Company co-founded Evolution Advisors, a joint venture focused on providing greater access and more effectively distributing insurance products and financial services to minority-owned enterprises. In its home of Grand Rapids, Acrisure provided $15 million to create the Acrisure Center for Innovation in Children's Health at Helen DeVos Children's Hospital.

To Executive Search Firms & Staffing Agencies: Acrisure does not accept unsolicited resumes from any agencies that have not signed a mutual service agreement. All unsolicited resumes will be considered Acrisure's property, and Acrisure will not be obligated to pay a referral fee. This includes resumes submitted directly to Hiring Managers without contacting Acrisure's Human Resources Talent Department.