Claims Specialist - CL (Hickok & Boardman)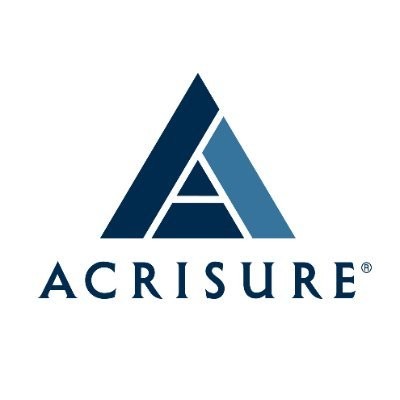 Acrisure
Burlington, VT, USA
Posted on Tuesday, July 25, 2023
Job Title: Claims Specialist
Department/Agency: Hickok & Boardman Insurance Group
Location: Burlington, VT
About Us:
Hickok & Boardman Insurance Group is an industry leader in Vermont and upstate New York. We have been named one of Vermont's Best Places to Work for the last five years.

Hickok & Boardman Insurance Group is an established agency. We are 200 years old! We're dedicated to providing the best service to our clients, our carriers, our employees, and our communities. Our employees describe us as "supportive of employees both personally and professionally".
Hickok & Boardman Insurance Group offers excellent compensation and a progressive benefit package that includes, but is not limited to medical, dental and vision coverages, tuition reimbursement and tuition forgiveness, generous amounts of paid time off and hybrid work opportunities.
Job Summary:
Receive notification of claims, review policy, account instructions and process claims to conclusion in accordance with agency and insurance carrier policies.
Responsibilities:
Able to independently determine claim filing instructions for numerous insurance companies, report claim and follow up for adjuster contact and claim number, provide information to client.

Ability to independently navigate numerous insurance carrier websites to follow up on claim status.

Update financial data and reserves in Epic. Report to producer and agency management on large losses over $25,000 with details on reasons for reserve increases.

Upon report of claim, proactive exposure recognition to set follow up diary accordingly. Active follow ups include potential coverage issues, total loss vehicles and large losses over $25,000.

Follow up at or before 45 days to confirm correct handling of claim to include proper application of coverage, pursuit of subrogation, etc.

Follow up on total loss vehicles and report to Account Manager if a total loss vehicle is not being retained, so vehicle can be removed from policy.

Basic/Extensive knowledge of Commercial Auto/Property/General Liability/Specialty liability policies. Providing coverage interpretation of policies for guidance to producers/account managers/clients on potential coverage.

Ability to interpret any type of Commercial policy to provide claim advocacy to clients. High level written and verbal persuasive communication skills necessary to plead for proper coverage of a claim to carrier adjusters, attorneys, and management of all skill levels.

Provide guidance to producers/account managers/clients on hypothetical claim scenarios, often with high complexity, upon request. Ability to interpret and explain coverage for all types of property and casualty insurance products offered by the agency.

Provide updates on open claims for commercial clients upon producer request, either in advance of a client meeting or on a defined regular basis, to be determined with producer.

Provide urgency, knowledge and empathy to clients suffering a large loss (such as a fire loss, cyber breach, etc.) with ability to provide guidance and set expectation for any claim scenario possible related to all property/casualty products offered by the agency.

Enter phone notes/ emails at time of call so notes are accessible to others. Set up and maintain activity list- Provide information on company survey.

Develop positive working relationships with clients and company personnel. Work as a team with other staff members to achieve production and agency goals.

Perform other specific duties and projects as assigned by department manager, including providing back-up to Personal Insurance Claims as needed.
Qualifications:
Excellent communication, organizational, and customer service skills are required. Candidates must be able to effectively manage multiple tasks, interact well with others, and work well in a team environment. Ability to efficiently use Microsoft Word and Excel is a requirement.
A college degree and two years previous experience in Insurance; however, appropriate experience may be substituted. Candidates must hold active Vermont Property & Casualty license for Producers.
Acrisure is committed to employing a diverse workforce. All applicants will be considered for employment without attention to race, color, religion, age, sex, sexual orientation, gender identity, national origin, veteran, or disability status. California residents can learn more about our privacy practices for applicants by visiting the Acrisure California Applicant Privacy Policy available at www.Acrisure.com/privacy/caapplicant.

Acrisure is equally committed to supporting social issues. In 2021, the Company co-founded Evolution Advisors, a joint venture focused on providing greater access and more effectively distributing insurance products and financial services to minority-owned enterprises. In its home of Grand Rapids, Acrisure provided $15 million to create the Acrisure Center for Innovation in Children's Health at Helen DeVos Children's Hospital.

To Executive Search Firms & Staffing Agencies: Acrisure does not accept unsolicited resumes from any agencies that have not signed a mutual service agreement. All unsolicited resumes will be considered Acrisure's property, and Acrisure will not be obligated to pay a referral fee. This includes resumes submitted directly to Hiring Managers without contacting Acrisure's Human Resources Talent Department.