Applied Epic Onboarding Analyst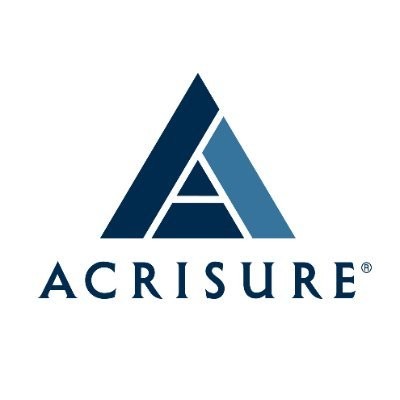 Acrisure
IT
Chicago, IL, USA · Dallas, TX, USA · Atlanta, GA, USA
Posted on Wednesday, June 28, 2023
Acrisure is a fast-growing fintech leader that operates a global insurance broker. The Company has grown from $38 million to $4 billion in revenue since 2013 and deploys the best of Human and High Tech at scale to reimagine financial service product distribution. Acrisure employs over 14,000 employees across thirteen countries.
Led by Co-Founder, Chairman and CEO Greg Williams, Acrisure provides a broad array of insurance and financial related solutions, including commercial property and casualty, personal lines and employee benefits insurance, real estate services, cyber services and asset and wealth management. Acrisure's massively valuable, high margin distribution network combines the strength of trusted advisors with growth and efficiency enabled by High Tech.
Job Summary:
The Applied Epic Onboarding Analyst will be responsible for the customer relationship database and the transition of Acrisure Agency Partner's clients to Acrisure Advantage Services group in support of Production and Operations, ensuring all processes are executed to help Acrisure Advantage Services continue to deliver the high level of customer service and employee benefits expertise that Acrisure's clients have come to expect.
Tasks for the analyst may also include, but are not limited to, establishing connectivity, education, conformance report development, data quality assurance, and troubleshooting issues. The Applied Epic Onboarding Analyst will build and maintain collaborative working relationships with Acrisure Advantage Services stakeholders, promoting the services and tools to manage the client.
Responsibilities:
Analytical assistance with Broker of Record transfers/processing

Client data transition synchronization guidance

Recommend changes to current processes or procedures based on data analysis of existing procedures

Develop reports that summarize findings and recommendations based on statistical analysis of data

Collaborate with IT staff to develop solutions to improve efficiency and accuracy in current workflows and processes

Use data mining and analysis tools to identify trends in customer behavior or usage patterns to make business decisions

Analyze data sets to identify potential problems such as operational inefficiencies

Consult with business partner to determine needs and preferences, and recommend solutions accordingly

Interpret data to identify patterns and trends, and make recommendations based on those findings

Coordinate internal & external team members to onboard participating Agency Partners Book of Businesses to AAS, according to established business processes

Oversee the execution of the end-to-end onboarding process and complete all the steps necessary to ensure that information-sharing standards are met

Provide ongoing education and consultation to participating organizations that utilize AAS

Maintain customer information in Agency Management System (AMS)

Perform other duties as assigned by management
Requirements:
Demonstrated project and work planning experience

Clear and concise verbal and written communication skills

Proficiency in Microsoft Office Suite, particularly Excel

Expert interpersonal skills

Strong focus on execution and delivery with ability to make recommendations and mitigate timeline risks

Excellent organizational skills to keep track of multiple initiatives and deadlines

Experience gathering requirements from a client/business, and providing clear documentation/communication

Self-starter, resourceful (independently seeks and finds resources, information, knowledge, and/or tools to complete tasks as needed)

Meet commitments, works independently, accepts accountability, handles change, sets personal standards, stays focused under pressure, and meets attendance/punctuality requirements

Excels at identifying, analyzing, organizing, and solving issues and problems

Critical thinking ability to analyze situations and make confident decisions based on the information available

Proven problem-solving skills to identify issues, develop and then implement solutions
Education/Experience:
Bachelor's degree from four-year College or university; two years of related experience and/or training preferred

Minimum 1-2 years of experience in the employee benefits industry preferred
Qualifications
Highly motivated with positive attitude and excellent people skills

Professional demeanor and attitude

Computer skills: Proficient in using Microsoft Office Programs, including Outlook, Word, PowerPoint, and Excel

Excellent written and verbal communication abilities

Ability to maintain neat and professional dress code

Time management – able to multitask and manage priorities and deadlines

Ability to respond professionally and accurately to Account Management Team

Reliability – ability to report to work consistently and timely
Benefits & Perks:
Competitive Compensation

Industry Leading Healthcare

Savings and Investments

Charitable Giving Programs

Offering hybrid work option

Opportunities for Growth

Educational Resources

Generous time away
#LI-CO1
#Remote
Acrisure is committed to employing a diverse workforce. All applicants will be considered for employment without attention to race, color, religion, age, sex, sexual orientation, gender identity, national origin, veteran, or disability status. California residents can learn more about our privacy practices for applicants by visiting the Acrisure California Applicant Privacy Policy available at www.Acrisure.com/privacy/caapplicant.

Acrisure is equally committed to supporting social issues. In 2021, the Company co-founded Evolution Advisors, a joint venture focused on providing greater access and more effectively distributing insurance products and financial services to minority-owned enterprises. In its home of Grand Rapids, Acrisure provided $15 million to create the Acrisure Center for Innovation in Children's Health at Helen DeVos Children's Hospital.

To Executive Search Firms & Staffing Agencies: Acrisure does not accept unsolicited resumes from any agencies that have not signed a mutual service agreement. All unsolicited resumes will be considered Acrisure's property, and Acrisure will not be obligated to pay a referral fee. This includes resumes submitted directly to Hiring Managers without contacting Acrisure's Human Resources Talent Department.