Director, Growth Marketing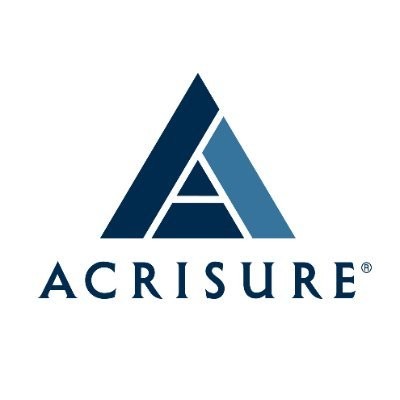 Acrisure
Marketing & Communications, Sales & Business Development
Boston, MA, USA
Posted on Wednesday, June 21, 2023
Director, Growth Marketing - Acrisure Innovation Awareness and Growth Marketing Team
Hybrid Position (2 days per week average in our Boston, MA office located in Back Bay)
About us:
In record time, Acrisure has become the fastest growing insurance broker globally. A top 20 player a few years ago, we are now in the top 10 of insurance brokers globally, with ambitious plans to continue growing at pace. Beyond our growth, our dedication to client service, as fueled by our business model and culture, means that Acrisure's opportunity is to be the most relevant and successful, privately held insurance broker in the industry.
Our model is unique. Through a network of agency partners that provide local service with global reach, we work in service of two core objectives: create value and be a good partner.
Our culture is strong. We are a collaborative company of entrepreneurial, innovative, and talented people who believe in our future. We outthink and out work the competition. We look outside our walls and are energized by our fast-paced trajectory.
Our vision for the future is clear. We have limitless potential to achieve unprecedented success in the insurance industry. To achieve our opportunity, a best-in-class Team must support us.
This is an exciting opportunity to join this growing team and immediately make an impact to the overall success of the company. If you are interested in collaborating with good people who celebrate entrepreneurialism and work with commonality of purpose, Acrisure is the place for you.
The Role:
As the Director of Growth Marketing, you will play a pivotal role in our company's success by overseeing and executing our direct-to-consumer (D2C) media buying strategies across various digital channels. You will be responsible for driving qualified leads, optimizing campaigns, and identifying actionable insights to inform business decisions. This is a senior-level position that requires a unique blend of managerial expertise, analytical prowess, and creative thinking to effectively drive growth and scale our marketing efforts.
Here are some of the ways in which you'll achieve impact:
Develop and execute comprehensive media buying strategies to drive user acquisition, brand awareness, and revenue growth.

Oversee media buying campaigns across various digital channels, including paid social and programmatic.

Collaborate with the sales, analytics, data science and technology teams to align media buying strategies with overall business objectives.

Manage and lead a team of media buyers, providing guidance and mentorship.

Ensure operational excellence in driving efficiency in workflow and flawless delivery of media planning, activation and optimization.

Conduct in-depth analyses of campaign performance, leveraging data-driven insights to optimize media buying strategies and achieve maximum results.

Partner with the Direct-to-Consumer team on customer journey strategies to achieve maximum site engagement and optimal customer experience across channel touchpoints.

Utilize advanced analytics tools and techniques to track, measure, and report on key performance indicators (KPIs) and provide actionable recommendations for continuous improvement.

Collaborate with the creative team to develop compelling ad creatives and messaging that resonate with target audiences.

Monitor industry trends and best practices, competitive landscape, and emerging platforms to identify new opportunities for growth and stay ahead of the curve.

Manage relationships with external vendors, agencies, and media partners to negotiate contracts, optimize campaigns, and ensure strategic alignment.
You may be a fit for this role if you have:
10+ years of experience in marketing and media strategy, preferably in a fast-paced and high-growth environment.

5-10 years of management experience with the ability to motivate and develop a high-performing team.

B2C and B2B media strategy, audience targeting, lead generation and campaign management experience.

In-depth knowledge of digital advertising platforms and tools such as Google Ads, Facebook Ads Manager, programmatic platforms, etc.

Excellent analytical skills with the ability to analyze complex data sets and derive actionable insights.

Proficiency in leveraging analytics tools (e.g., Google Analytics, Tableau, etc.) to track and measure campaign performance.

Creativity and a strategic mindset with the ability to think outside the box and drive innovative media buying strategies.

An entrepreneurial spirit and are excited by the challenges that come along with building a disruptive business.

Strong negotiation and communication skills to build and maintain relationships with vendors and media partners.

Experience in budget management and forecasting, with a proven track record of delivering results within allocated budgets.

Superior written, verbal, and presentation communication skills.
Academics: Bachelor's degree; MBA or advanced degree is a plus.
Location: Must be willing and able to work in the Boston, MA office an average of 2 days a week or as business needs permit.
#LI-Hybrid
Acrisure is committed to employing a diverse workforce. All applicants will be considered for employment without attention to race, color, religion, age, sex, sexual orientation, gender identity, national origin, veteran, or disability status. California residents can learn more about our privacy practices for applicants by visiting the Acrisure California Applicant Privacy Policy available at www.Acrisure.com/privacy/caapplicant.

Acrisure is equally committed to supporting social issues. In 2021, the Company co-founded Evolution Advisors, a joint venture focused on providing greater access and more effectively distributing insurance products and financial services to minority-owned enterprises. In its home of Grand Rapids, Acrisure provided $15 million to create the Acrisure Center for Innovation in Children's Health at Helen DeVos Children's Hospital.

To Executive Search Firms & Staffing Agencies: Acrisure does not accept unsolicited resumes from any agencies that have not signed a mutual service agreement. All unsolicited resumes will be considered Acrisure's property, and Acrisure will not be obligated to pay a referral fee. This includes resumes submitted directly to Hiring Managers without contacting Acrisure's Human Resources Talent Department.