Director of Accounting Operational Strategy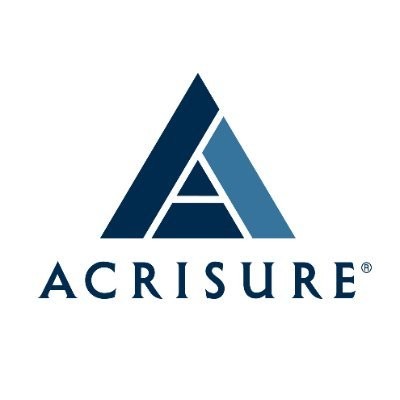 Acrisure
Accounting & Finance
Grand Rapids, MI, USA
Posted on Thursday, May 25, 2023
Job Title: Director of Accounting Operational Strategy
Location: Hybrid: Grand Rapids, MI: Studio Park HQ office
POSITION PURPOSE
The Director of Accounting Operational Strategy will be responsible for the oversight of accounting strategy for all business segments. Duties will include developing and implementing accounting strategy and policies, review of monthly financial statements from the business segments as part of the consolidation process, maintaining Best-in-Class internal controls, guiding the integration of different accounting systems within the business segments of Acrisure Partners into the corporate ERP, ensuring compliance with monthly close, variance analysis and internal control processes and leading a team (yet to be built) of supporting professionals (of up to ~ 15 employees). The Director of Accounting Operational Strategy will be an integral part of the Acrisure corporate accounting team and will be a trusted team member, thought partner, and advisor.
DUTIES AND RESPONSIBILITIES
The ultimate responsibility for this position is ensuring that the monthly financial statements received from Acrisure Partners are in compliance with US GAAP. This person will be responsible (with the support from Acrisure Business Services (ABS) Accounting Leads) for the sign-off on the monthly financial statements from Acrisure Partners as part of the consolidation process.

Serve as the subject matter expert on all accounting matters related to Acrisure Partners working closely with Business Services or directly with the Acrisure Partner accounting team.

Lead the development of operational accounting training materials and leading session to address specific business segment financial reporting and control risks.

Oversight of the monthly close process and review of the financial statements (balance sheet, income statement compared to budget).

Ownership of the monthly reporting process specific to Acrisure Partners, including internal and external deadlines, review and analysis, and process improvements.

Ensure the integrity of Acrisure Partner's financial statements under U.S. GAAP.

Evaluates, develops and maintains accounting strategy, processes and policies for all Acrisure Partners' business segments.

Interface with other third-party accounting and consulting firms related to quality of earnings and other regular and periodic analysis.

Identify and implement appropriate modifications to the Company's financial internal control structure while maintaining appropriate local decision making and operations for Acrisure Partners

Ensure the accurate and timely preparation and review of journal entries, account analyses and reconciliations.

Evaluate and recommend updates as appropriate to internal accounting controls to ensure the safeguarding of all company assets.

Work closely with Company's FP&A team in regards to accounting, reporting, analysis and developments related to Acrisure Partners

Develop, lead, manage, and mentor a team (yet to be built) of direct (of ~ 5) and indirect reports (of ~ 10)

Provide thought leadership and experiential guidance on other matters and projects within corporate accounting.
KNOWLEDGE AND SKILLS
Exceptional ability to collaborate and work with peers and ABS Accounting Leads to arrive at solutions in order to ensure the timely preparation of the monthly financial statements

Ability to communicate via effective written and verbal methods

Strong analytical, problem-solving, and decision-making skills

Proven ability to operate independently and manage competing priorities in a dynamic, fast-paced environment; strong organizational skills

Strong attention to detail; strong documentation skills

Ability to build and lead a high performing team. Experience coaching and developing people

Demonstrated ability to deal with ambiguity and a constant state of change. Comfortable drawing a conclusion and making a decision with limited information

Demonstrated exceptional relationship building and interpersonal skills

Strong knowledge of commonly used accounting concepts, practices, and procedures

Ability to quickly get up to speed on accounting issues across different business segments

Technical skills to include:
Broad understanding of GAAP

Ability to research accounting issues with limited guidance

A heightened sense of professional skepticism and the ability to give an issue the 'smell test' to ensure compliance with US GAAP

Advanced Excel skills

Strong proficiency with PowerPoint, Word, SQL, and general ledger/reporting systems

Previous work experience with common general ledger and reporting systems (including Microsoft Dynamics SL, Microsoft Management Reporter, Workday, Alteryx)
EDUCATION AND WORK EXPERIENCE:
Bachelor's degree in accounting, CPA preferred
A minimum of 10 years related accounting experience and a minimum 5+ years in an accounting leadership position
#LI-MV1
Acrisure is committed to employing a diverse workforce. All applicants will be considered for employment without attention to race, color, religion, age, sex, sexual orientation, gender identity, national origin, veteran, or disability status. California residents can learn more about our privacy practices for applicants by visiting the Acrisure California Applicant Privacy Policy available at www.Acrisure.com/privacy/caapplicant.

Acrisure is equally committed to supporting social issues. In 2021, the Company co-founded Evolution Advisors, a joint venture focused on providing greater access and more effectively distributing insurance products and financial services to minority-owned enterprises. In its home of Grand Rapids, Acrisure provided $15 million to create the Acrisure Center for Innovation in Children's Health at Helen DeVos Children's Hospital.

To Executive Search Firms & Staffing Agencies: Acrisure does not accept unsolicited resumes from any agencies that have not signed a mutual service agreement. All unsolicited resumes will be considered Acrisure's property, and Acrisure will not be obligated to pay a referral fee. This includes resumes submitted directly to Hiring Managers without contacting Acrisure's Human Resources Talent Department.